Reliable accounting and financial management services all over Finland since 2000
---
Accounting And Financial Statement (Read more)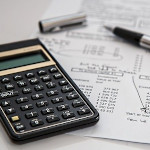 Accounting And Financial Management Service Tilityy offers customers two different pricing models. Most commonly choosen is a service package, for which you pay a fixed monthly price that normally includes everything and there is not extra fees per a receipt or entry. Service package customers pay separately for any extra work and services such as receipt processing service and settlement services. The preparation of financial statement and tax reporting are invoiced separately.
Another pricing model available for Tilityy's customers is a price-per-an-hour-based financial management service, where the price paid by the customer is based on the time used to the customer's accounting. Tilityy monitores the used time using a customer-specific monitoring application. In the price-based model, the price you pay as a customer varies from month to month. Financial statement and tax reporting are also invoiced based on the time spent.
Payroll (Read more)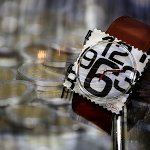 Outsource your payroll to Accounting And Financial Management Service Tilityy. We also handle the mandatory Income Register reporting and, if desired, gidital payslips directly to employees. 
Tilityy takes care of the calculating of holiday pay and on the amount of leave accrued by employees during the holiday credit year. Tilityy's payroll customers are served with basic advice on employment relationships and responsibilities and obligations.
Purchase and sales invoice management (Read more)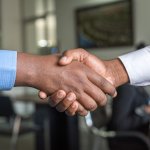 Tilityy offers reliable options for saving entrepreneur and administration working hours, as well as managing incoming and outgoing payments. Outsource to Tilityy some or all of the payment management operations, such as sending sales invoices to customers, monitoring of incoming payments on sales invoices (sales ledger), purchase invoice monitoring (purchase ledger), payment of purchase invoices (the accounting company is responsible for paying the invoices from the customer's account).
Outsourcing purchase and sales ledger processes frees up time for other business operations, but also brings routine in monitoring of outgoing and incoming payments. Incoming and outgoing invoices can be sent to be accepted or they are processed directly by Tilityy's payment administration expert.
Help and tips for starting a new business (Read more)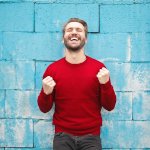 Starting a new business has never been easier. At the same time, reaching success has become increasingly challenging. As with everything, definitely in business well designed is half done. Successful operations and the future are based on systematical planning from the very beginning.
What would be the company form? What kind of articles of association? Shareholder agreement? When and what? A starting grant? Required registrations? Be an employee your own company? The startup period of a new entrepreneur and company is in a very important role considering the future operations.
Tilityy offers advisory and consulting services to business planners and startups that help them get started more easily and profitably. Startup mentoring services are also available.
Collection of receivables (sales invoices) (Read more)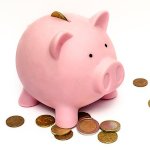 In almost every company, there are situations where receivables from sales are delayed and debt collection services are needed. Even when collecting receivables, however, its effect on customer interaction and experience must always be taken into account. Don't lose customers needlessly as a result of improper debt collection.
Tilityy offers advice on the handling of the delayed receivables and, if necessary, reliable partnerships in the collection industry to guarantee an efficient but customer-oriented collection service.
Budgeting and monitoring of financial actualization (Read more)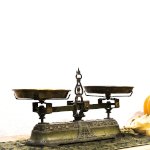 Even many larger companies are operating without a budget as well as tools for monitoring of the financial actualization. Whether an operator is a company, an association or, for example, a community, financial planning and budgeting play a key role in directin profitable and sustainable operations.
Sometimes budgeting can be difficult. It may seem pointless. And it can feel like it is impossible to get the necessary numbers and estimates. Tilityy offers expertise, guidance and tips on financial planning (budgeting) of a startup company as well as an existing business on financial actualization and reporting questions. For us, the budget and following its realization are in key role in all organizations, regardless of the type or the size of the activity.


Product development, financing and innovation process guidance (Read more)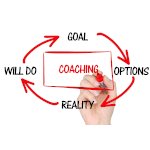 Are you developing or releasing something new? Does your organization have an idea for a new product, service or solution that may be of financial value or otherwise just need protection through e.g. patenting, trademark or design protection? Innovations, inventions, new services and the like are all born from an idea that has been refined into a final product.
New things are created by actors of all kinds, sizes and types. Every product and service should be protected even at the minimum level. It doesn't have to be expensive, but the process requires expertise and often during the journey help is needed to complete the idea or the product. Tilityy offers development consulting, and more demanding product, service and process development guidance services with professional expertise. Whether it's inventing something new, financing it, or getting stuck in the process, Tility's innovator experts offer insight, solutions and guidance. We also take care of, for example, trademark preliminary investigations and registrations with strong expertise.
Financial management expert services: consulting, advisory and settling (Read more)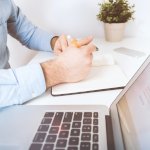 There are situations in the economy of all kinds of companies, associations and other organizations where external expert help and perspective is needed. There may be a need for an external perspective related to finances, human resources management, the future, marketing, communications, production or, for example, customer relationship management.
Tilityy's experts have decades of experience in a wide range of business and management situations and needs. So let us help. Contact us and tell us how we can assist you.
Postal Address Service (Read more)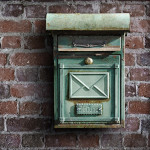 A physical postal address is still an obligation and public information, for example in the register of associations and company register (Trade Register). However many operators do not have business premises to which their mail can be directed. Still for example, mail sent by customers and authorities may want to be directed to more official address than someones home address.
Tilityy's Postal Address Service is suitable for operators who do not have a physical address to which incoming mail can be directed. The incoming mail of the operator using Tilityy's Postal Address Service is directed to a customer address provided by Tilityy, from where it is separately collected by the customer or sent to the customer digitally. Collection is possible during office opening hours or otherwise as agreed.
Ecommerce startup and development consulting / Sell in Amazon (Read more)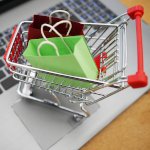 Are you planning to set up an online store? Does your existing webshop need more customers or conversion? Are you interested in a larger customer market and opening a seller account in Amazon online store, for example? Tilityy offers expertise and consulting as well as development services for all your e-commerce needs.
Many online retailers start with the highest expectations, but quickly quit when sales don't even start as expected, and they don't necessarily have the know-how to find a solution to the situation. Succeeding in e-commerce involves much more than opening a sales channel and adding products for sale. In addition to good advance planning, important elements to take into account are sales platforms, payment solutions, delivery methods and channels offered, visibility (how and where customers find the products), multi-channel (is only one sales channel enough) and, for example, the necessary marketing solutions, without which the majority of e.g. Amazon sellers can't get their products on display and start selling.
---
Seize the opportunity and select Tilityy!
Tilityy is an innovative accounting and financial management service consisting of experienced professionals in the field